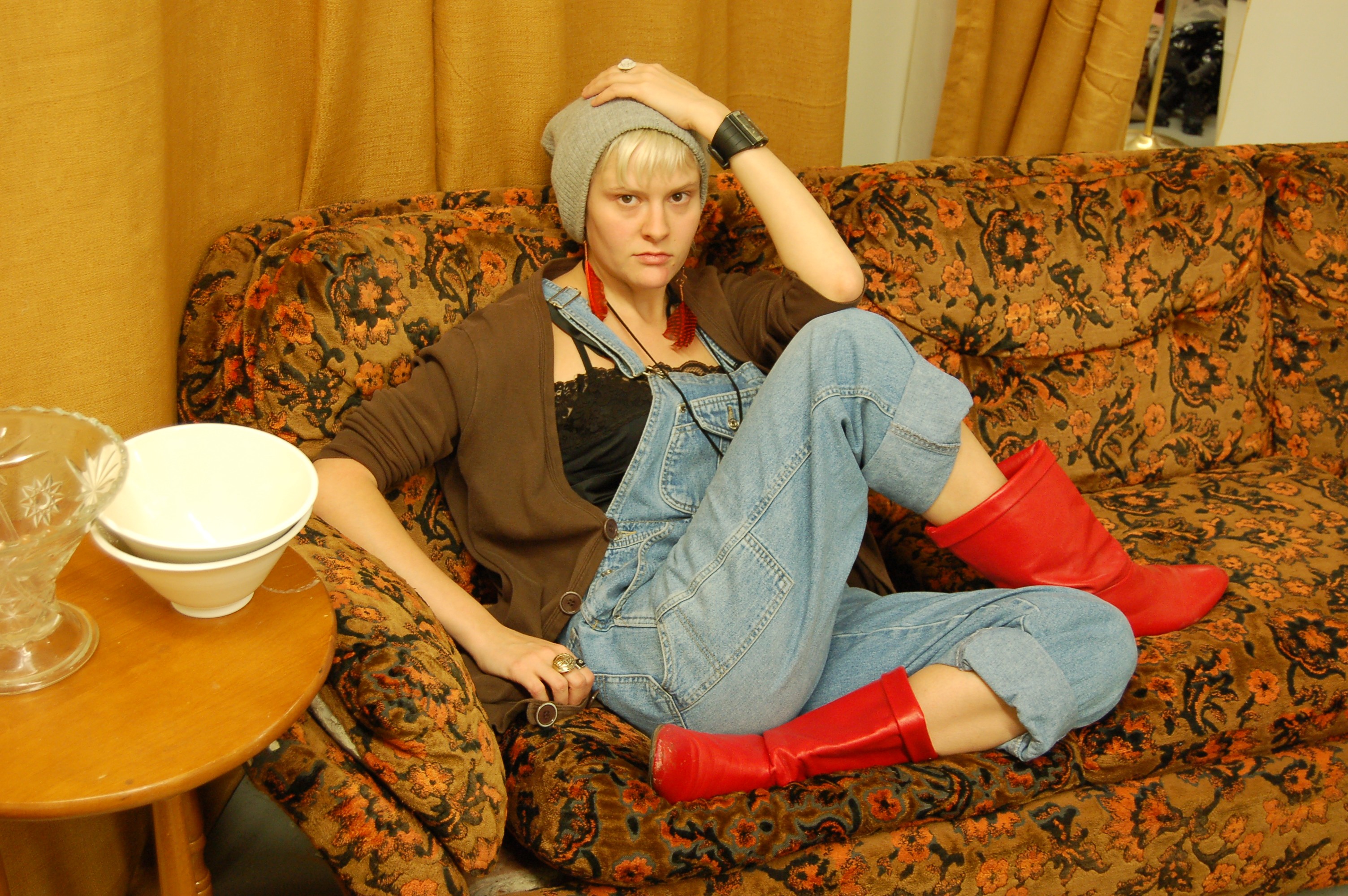 by Emma Ruthnum
It isn't always easy to give up those ripped short shorts when transitioning into the colder season. This summer saw men and women taking on a look of being perfectly unpolished. Holes in shirts, cut-off sleeves and/or shorts, and a pair of Keds were all you needed to get through the summer. This was a nod to what was going on economically. With the recession came 'recessionistas,' those who could seek out a good deal and incorporate thrifting into their fashion repertoire.
Now, as the impending winter looms and the dollar rises, some may be fretting about making all their best shirts into sleeveless ones. And when you live in Regina, it isn't always easy to incorporate fashion and function. I mean sure, we'd love to wear those tall boots with a stick heel but what we'd love even more is to make it through December without a leg cast.
Luckily though, there are affordable and accessible options here in the Queen City to create the perfect winter look. All you need is some imagination.
Local Designer Andrea Young is a fashionable member of the downtown community. She uses vintage and recycled fabric tocreate her collection, which includes everything from scarves to dresses. This winter she feels that the riding boot, slouchy toque, and classic flannel will beamong the must have pieces. The '90s are also big and back in her books.Young incorporates this era by mixing retro pieces like overalls and big jewelry into her wardrobe.

This winter we can again expect chunky knits, tights, flannel, fur, leather, lace, and boots. From the ankle boot to the over-the-knee boot, there are many options for boot lovers. Just make sure to check the sole for good traction to avoid slipping on risky patches of ice. I recommend checking around the usual suspects at the Cornwall Center for boots. And while the mall can have some good deals, it is always worthwhile to check out Value Village. It can be great for finding an authentic vintage boot or shoe.

For outer wear, Superstore's Joe Fresh line has surprisingly fashionable clothes for cheap. Of course it takes a bit of weeding through the dodgy attempts at signature pieces, but the basics are fantastic. The hats, scarves, gloves and sweaters can complete a winter look to mimic that of the always trendsetting girls on Gossip Girl. Men can find great pieces there, too.
While Regina may not be revered as a fashion Mecca, you don't have to spend the big bucks to encompass the latest fashion into your wardrobe. And with all the fur on the runways lately, it's nice to know that being warm is finally in. Good news for us folk who are just trying to survive.